Major Systems Inspected:
Electrical: Service Drop, Conductors/Cables, Main/Sub Panels & Components, Grounding, Wiring
Plumbing: Main Line, Supply Lines, Waste/Drainage & Vent Systems, Fuel Storage & Distribution System
Garage: Floor, Firewall/Ceiling, Ventilation, Walls, Electrical, Vehicle Door(s)
Roof: Roof Covering, Roof Stairs, Exterior Walls, Trim/Flashings, Eaves/Fascia/Soffit, Gutters & Downspouts, Balconies/Decks
Structural Systems: Foundation, Framing, Floor Construction, Slab, Basement
Grounds: Driveways, Sidewalks, Retaining Walls, Patio/Porches, Railings, Patio Cover, Fences & Gates.

Why are more sellers inspecting before they have a buyer?
Proven to sell homes faster and for more money
Highlight positive aspects of a home for added selling points
Stand out among other properties due to professional reports
Help to accurately price your home, reducing time on the market
Prevent unexpected issues from delaying or derailing a sale
Provide time to hire contractors for repairs or estimates
Add professional documentation to the disclosure statements
Know Before You Show!
---
Radon Testing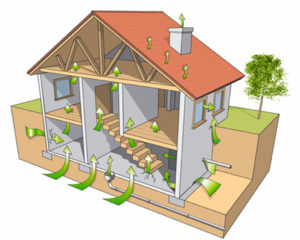 Radon is an invisible, odorless, and toxic gas that can cause lung cancer. Before you invest in a new home, ensure your loved ones are protected with Certified radon testing from Healthy Home Inspections. Don't make the mistake of assuming your property is safe because radon hasn't yet been reported in the area. Contact us at (570) 954-5575 to schedule an affordable radon test and avoid the dangers of this potential threat.
Radon Facts
The scariest part about radon is that many homeowners are unaware of the potential dangers of the gas. Why should we care? Below are a few alarming facts about this unseen danger:
Radon is a radioactive gas that is undetectable by the naked eye; you can't see, smell, or taste it. To know if it is in your home, a professional radon test must be performed.
Following tobacco, radon poisoning is the No. 2 cause of lung cancer according to the Surgeon General.
An estimated 21,000 lung cancer deaths are reported every year due to radon exposure according to the Environmental Protection Agency.
The EPA estimates that one in every 3 homes in our area has elevated levels of radon. This means many homeowners are affected and don't know about it.
---
Wood Destroying Insects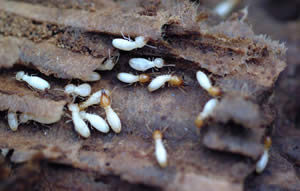 Wood-destroying insects can absolutely destroy a home, not to mention your bank account. That's a big reason why you will want to order a pest inspection from Healthy Home Inspections. Termites damage more than half a million homes every year, according to industry statistics.
What does Healthy Home Inspections look for during our WDI inspections?
While we check Inside and Outside of the house some of the evidence we look for is: Live insects, Dead insects, Insect parts, Frass, Shelter tubes, Exit holes, Staining, and Visible wood damage.