For Your Largest Investment, You Deserve The Best Inspection
With a reputation for thoroughness and reliability, Healthy Home Inspections will provide you with  "state-of-the-art" service. We bring integrity, technology, professionalism and the training required to provide the best service available.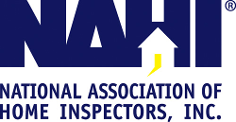 We encourage you to attend the inspection, to receive a complete consultation, and a valuable orientation to the property and its systems. Every Healthy Home Inspection conforms to the standards of the National Association of Home Inspectors (NAHI).
When you're ready so are we. Call us today to schedule a convenient time for your home inspection, You'll be glad you did.
We provide property inspection services throughout Northeast and North Central Pennsylvania.
MISSION STATEMENT
To perform a professional, unbiased, objective property inspection that applies the most current and up-to-date information and technology about home structures and their relating environment. We focus on our client's safety and well being, as well as their financial investment in their new home.
ALSO
Healthy Home Inspections adheres to the code of ethics, and standards of practice of the National Association of Home Inspectors (NAHI).
Our philosophy about service is simple, to insure that every client receives a professional and unbiased home inspection.
Healthy Home Inspections is committed to being honest, courteous, friendly, respectful, and prompt.
Healthy Home Inspection's best advertising is done thru satisfied clients. If you are satisfied with the service you received, please tell your friends, co-workers, and real estate agents.
Please don't keep Healthy Home Inspections a secret!