At Healthy Home Inspections our customers are our top priority.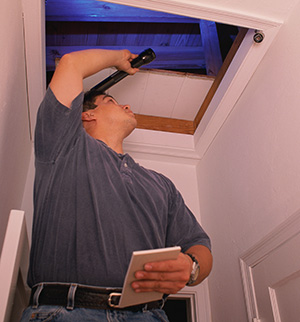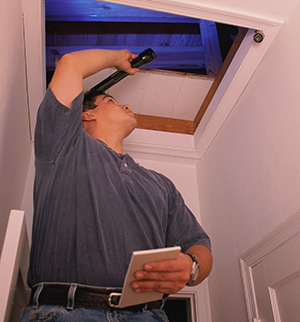 To keep our customers feeling special we:
Provide reliable service
Maintain a top level of objectivity
Continually update our knowledge
Are technically proficient
Treat you as we would expect to be treated
Make ourselves available after the inspection for questions or concerns
Promise you honesty and integrity
Answer our phones
Are available for evening and weekend appointments
What Sets Healthy Home Inspections Apart
Healthy Home Inspections brings years of experience, professional training, and unparalleled attention to detail to every inspection we complete. Consider the following exclusive benefits:
Family First — We understand that family is the most important thing in your life and it is up to you to protect them. As our clients know, this is no time for beginners.
Appliance Recall Check — Your family's safety is our priority. We will process a report searching for recalls on all of your major appliances.
100 Day Warranty — A 100 day limited warranty is complimentary with all of our standard home inspections. This warranty helps defray the cost of unexpected immediate repairs.
Buyer Protection Plan — If you fail to purchase the home Healthy Home Inspections  inspects for any reason, we will inspect the next property you choose at a $50 discount.
200% Guarantee* — You will be fully satisfied with our performance at the end of the inspection, or we will refund your purchase and pay our competition to conduct a second inspection.
We Answer the Phone — Sounds like a no-brainer, but many companies leave you talking to an answering machine or automated system. Avoid waiting and playing phone tag. Our office staff is available to answer phones until 7pm to get the answers you need quickly.
Training — Inspectors are educated to answer your questions rather than defer to someone else, potentially delaying your contract. Our guys train for years, not weeks, and never stop learning.
Our Team — Our team is qualified and proficient. Every Healthy Home Inspector is certified by the National Association of Home Inspectors
Comprehensive Reports — We give you the information needed to get the best deal, delivering a comprehensive inspection report compete with pictures. Click here to see a sample report.
State-of-the-Art Technology — We have the latest technology to see more than what is visible with the naked eye, including infrared cameras and environmental hazard testing equipment.
All-Inclusive Inspections — All your home inspection needs can be covered with one call! We perform termite inspections, radon tests, mold sampling, wet basement evaluations, roof certifications, and any other test you may need at the time of the inspection.
"Give Us 5% of your confidence, and we will earn the other 95%!"